Milford Antiques Shows

               at the Hampshire Hills Sports and Fitness Club

                 50 Emerson Road, Milford New Hampshire 03055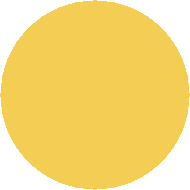 ​During the spring and summer, our special events attract customers from 

around the country. Many of these buyers arrive in New England before Brimfield Week and Antiques Week in NH. As a result, our dealers frequently report strong sales and a solid start to the week's activities. 

Our exhibiting dealers also have the privilege of shopping among all 80 booths during set-up. It's an excellent opportunity to find some great merchandise, for resale during show hours or later in the week.

$110 per booth - for 1 event, 10' x 10' space includes 3 tables, chairs

                         and a hand truck

$ 95 per booth - discounted for all 5 events, $475 payable in advance

$ 85 per booth - for each additional booth on the same date

Booth set-up is 7 am to 8:30 am. Show hours are 8:30 am to 11 am. This 4-hour selling window is very efficient and popular with many dealers. 

A single booth can be shared by a maximum of two dealers. Customer admission is $5 from 8:30 am to 9:30 am, with free admission from 9:30 am 

to 11 am.  

There's no need to worry about sudden or unexpected rain showers because we're completely indoors. The Hampshire Hills venue is bright and spacious with very high ceilings.

Feel free to join our email list for important updates:

To reserve a booth space, simply call Jack at 781-329-1192,

or send us an email: