Milford Antiques Shows

               at the Hampshire Hills Sports and Fitness Club

                 50 Emerson Road, Milford New Hampshire 03055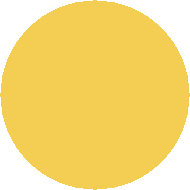 ​The Hampshire Hills venue is bright and spacious with very high ceilings.

Single booths are $85 (same as last year) and double booths are $150.  

A single booth measures 10' x 10' and includes three tables, chairs and 

a hand truck. Each booth can be shared by a maximum of two dealers.  

Every indoor dealer has the privilege of shopping among all 80 booths during set-up. Booth set-up is from 6:30 am to 8:30 am. Show hours are from 8:30 am to 11 am.  As a courtesy to the other dealers and customers, please do not pack until 11 am.

Dealers can simplify their bookkeeping and save money with the following discount packages:

One payment of $750 equals 10 show credits and saves $10 per show.

One payment of $1680 equals 24 show credits (the complete season) and saves $15 per show.

Any cancellations or unused credits can be applied to future shows, including next season.

We also have an outdoor section, which opens each Sunday at 7 am.  It's located adjacent to the customers' parking area.  Vendor spaces are $45, without tables and chairs.

To reserve a booth, please call Jack at 781-329-1192, or send an email to: milfordantiqueshows@gmail.com.  

Feel free to join our email list for important updates: